If you are a college-aged student wanting to become a PAC leader, you've come to the right place! We created this post just to inform you on all things PAC-related, including what the process looks like in becoming part of the team & and what we, as an organization, hope to be for you and others.  So- let's dive on in!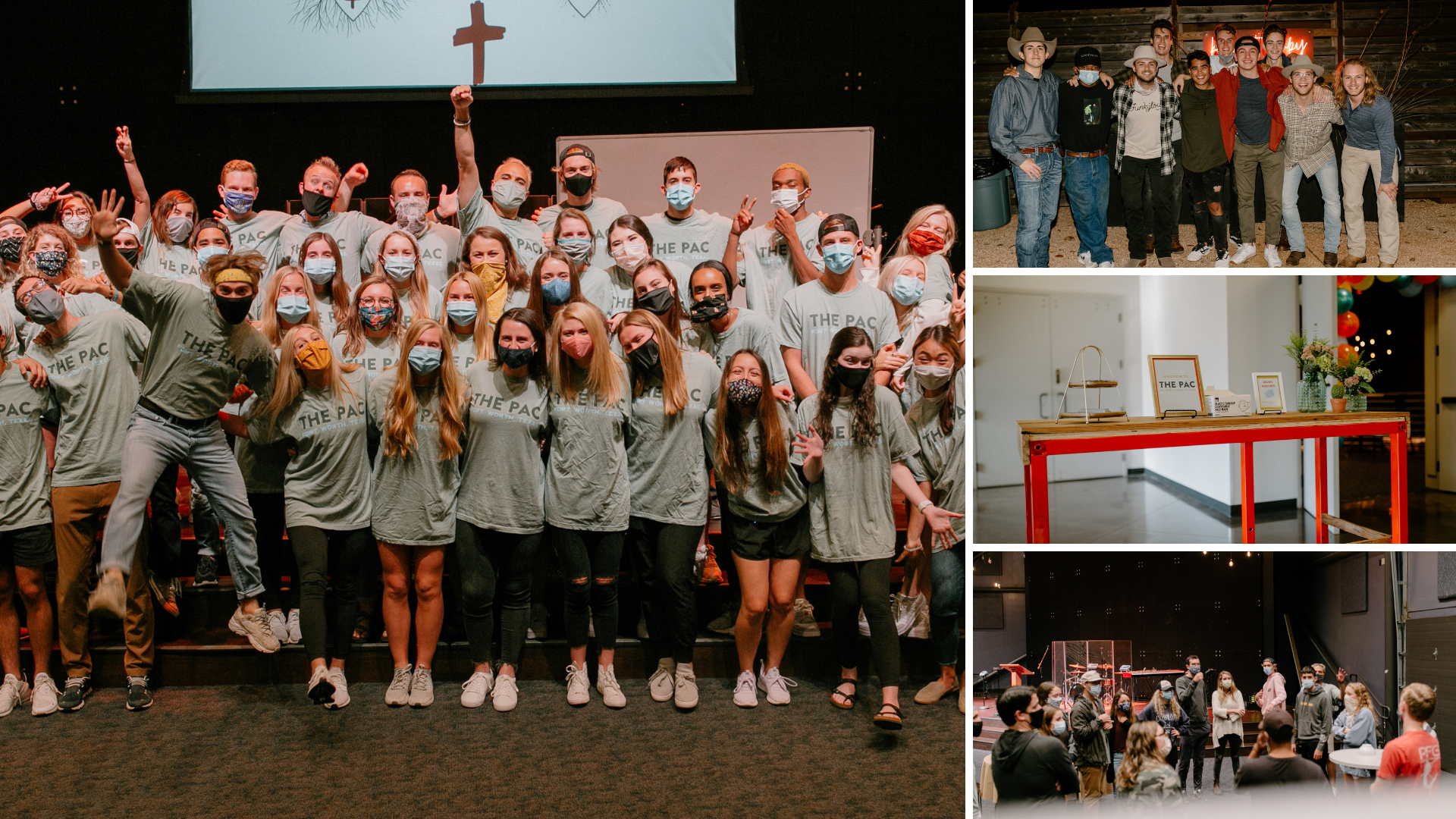 Who we are:
The PAC is an organization designed to introduce college students to a God who radically loves them and will never give up on them. We meet students where they're at in whatever they may be in, and encourage them to seek out and engage in Gospel-Centered community so that they may come to know Christ and experience abundant life. 
Each semester we recruit a team of dynamic leaders into a life changing community where we model the gospel, learn to engage our world, and deepen  our faith and understanding of who God is and who He says we are. Our leaders gather weekly to be trained, equipped, and encouraged and then sent out as a community on mission to their campus.

PAC Leadership
We aim to recruit leaders who are going to help to create an atmosphere that embodies gospel-centered community. Here at The PAC, we highly value pouring into our leaders as a top priority so that they are able to pour out to others without becoming depleted themselves. PAC Leadership is one of our foundational pillars, along with PAC Groups and PAC Events. To get an overview of each of these pillars and how they function together, click here.
Steps to becoming a PAC Leader:
Apply (link to application)
Interview with PAC Staff
Get Accepted

What's it Take?
Weekly leadership meeting

On Wednesday night's we gather to enjoy fellowship as well as to provide culturally relevant trainings on how our leaders can practically live on mission on their campuses or workplaces.

Be discipled by attending a Family Night

We ask that our leaders be plugged in to one of our partner Church- Christ Chapel College's multi-generational "Family Nights" where they will be known and go deeper in the Word. There are multiple time slots on Sundays available.

Leaders are encouraged to partner with another PAC leader to launch their own PAC groups within their community.
Each established PAC group gets access to a budget + resources to dream big on ways to reach their friends and classmates.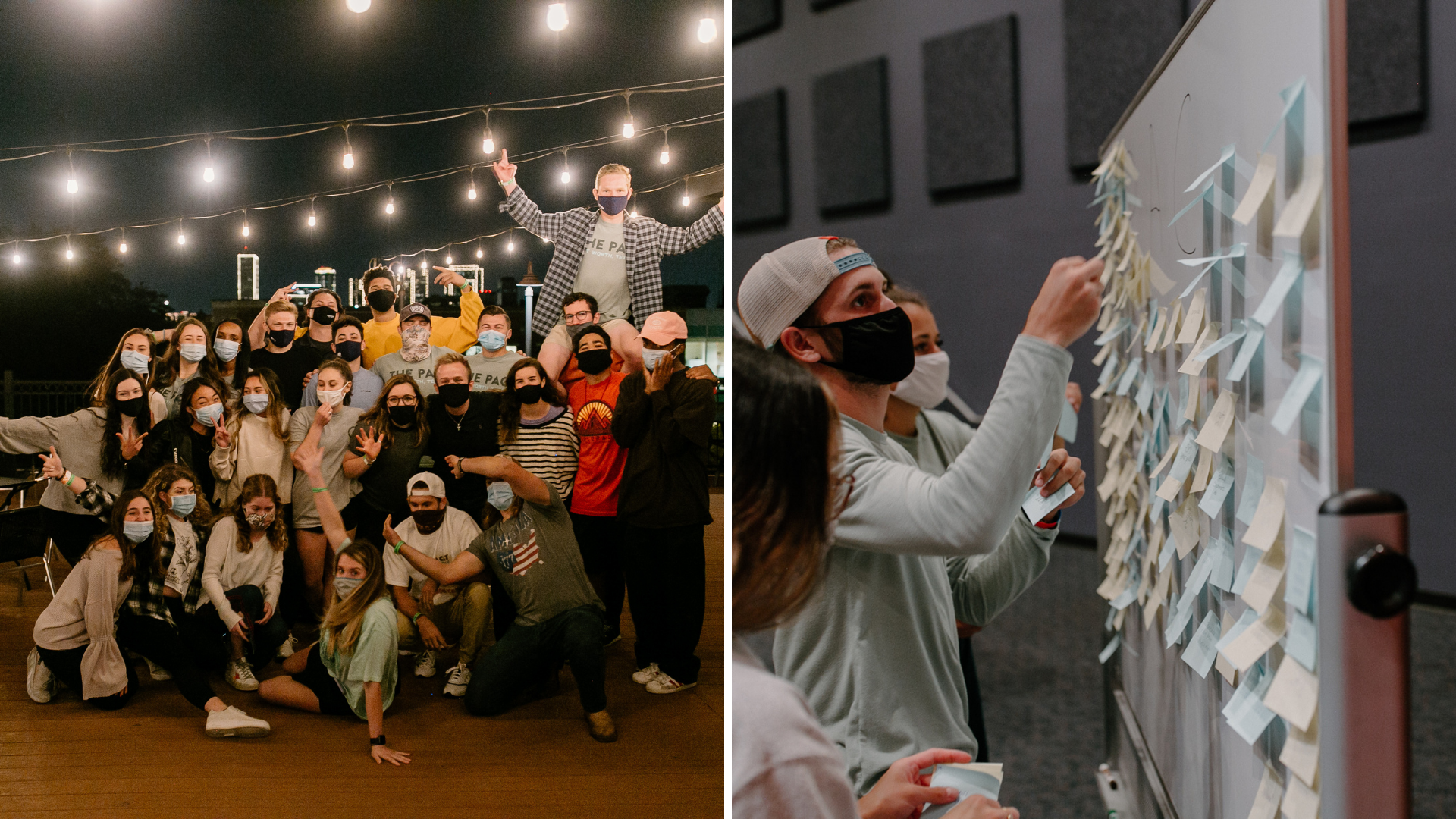 Our Goal
As an organization, we believe we all run from our Father. Paul tells us that no one is righteous; all of humanity is broken and has run away from God. As leaders, we humbly lay down our lives to our Father and respond to his love by being a reflection of Him to others. We love because He loved us first. 
Our hope is that as students feel welcomed, accepted, and loved by this community, they would ultimately be drawn to Jesus!
To end, we hope that this is an encouragement; we don't ask for perfection or even effectiveness. We are called to be obedient, not effective. So if you are an individual that desires to take the next step in their faith by sharing Jesus with others, sign up using the link below to begin the application. 
Click here to apply to become a PAC leader.
Got questions? We have answers! Shoot us an email at info@thepacfw.com and we will be be in touch.